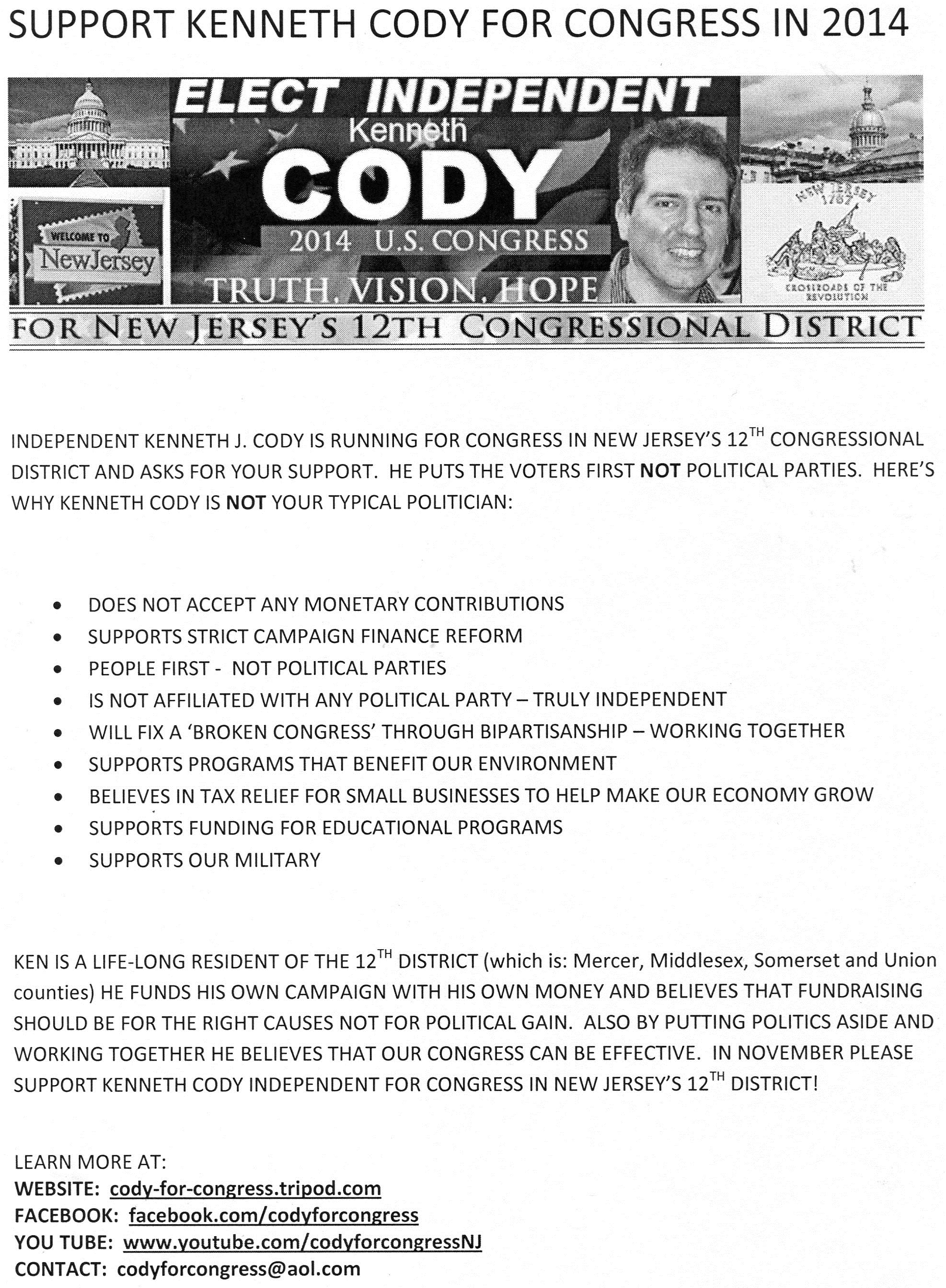 Download "Support Kenneth Cody For Congress In 2014"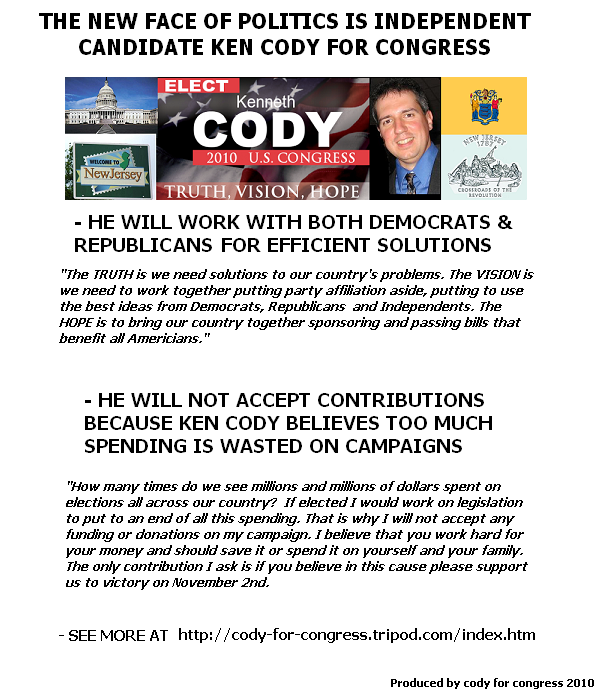 Download "The New Face of Politics (2010 campaign)"

Download "Eco-Friendly Free Bumper Sticker"
For best results for Bumper Sticker: Click on image, Go to your tool bar and select File, Print, Preferences, in Layout choose Landscape, click OK, then select Print. (Make sure image is open completely before printing) Get some tape and before you know it - a free bumper sticker!
These are OFFICIAL campaign images & flyers. Any other circulated material HAS NOT been approved or endorsed by candidate Cody and his campaign.