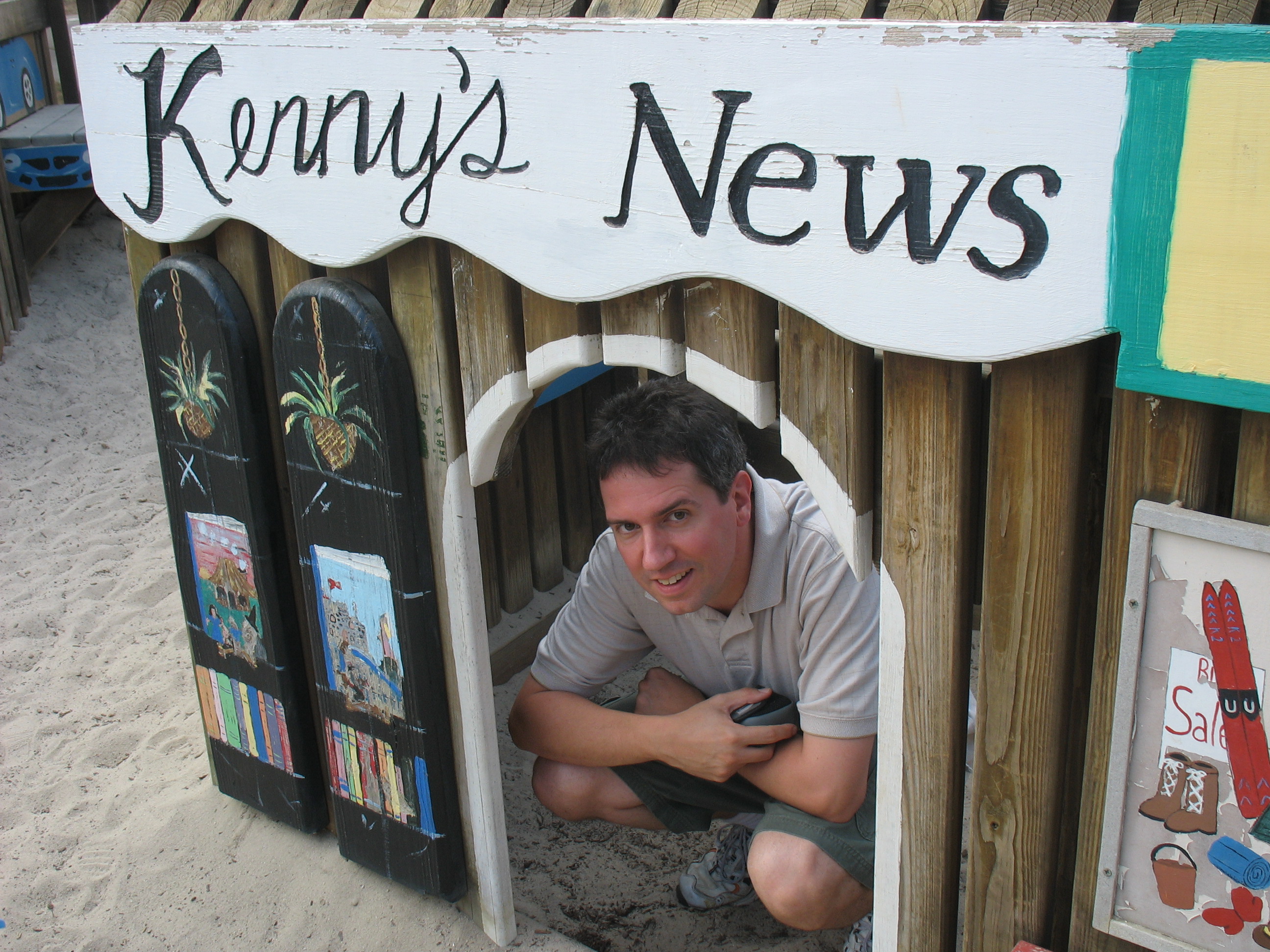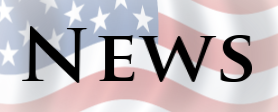 News from the 2010, 2012 and 2014 Campaigns

Trenton, NJ - 11/5/2012
Thank You AGAIN For Your Votes!
I wanted to take time out to thank everyone involved in our campaign. This is a difficult time for many as we recover from the aftermath of superstorm Sandy. I hope we can have a speedy recovery and my best wishes go out to you. The election is over. From my family to everyone who voted for me thanks again.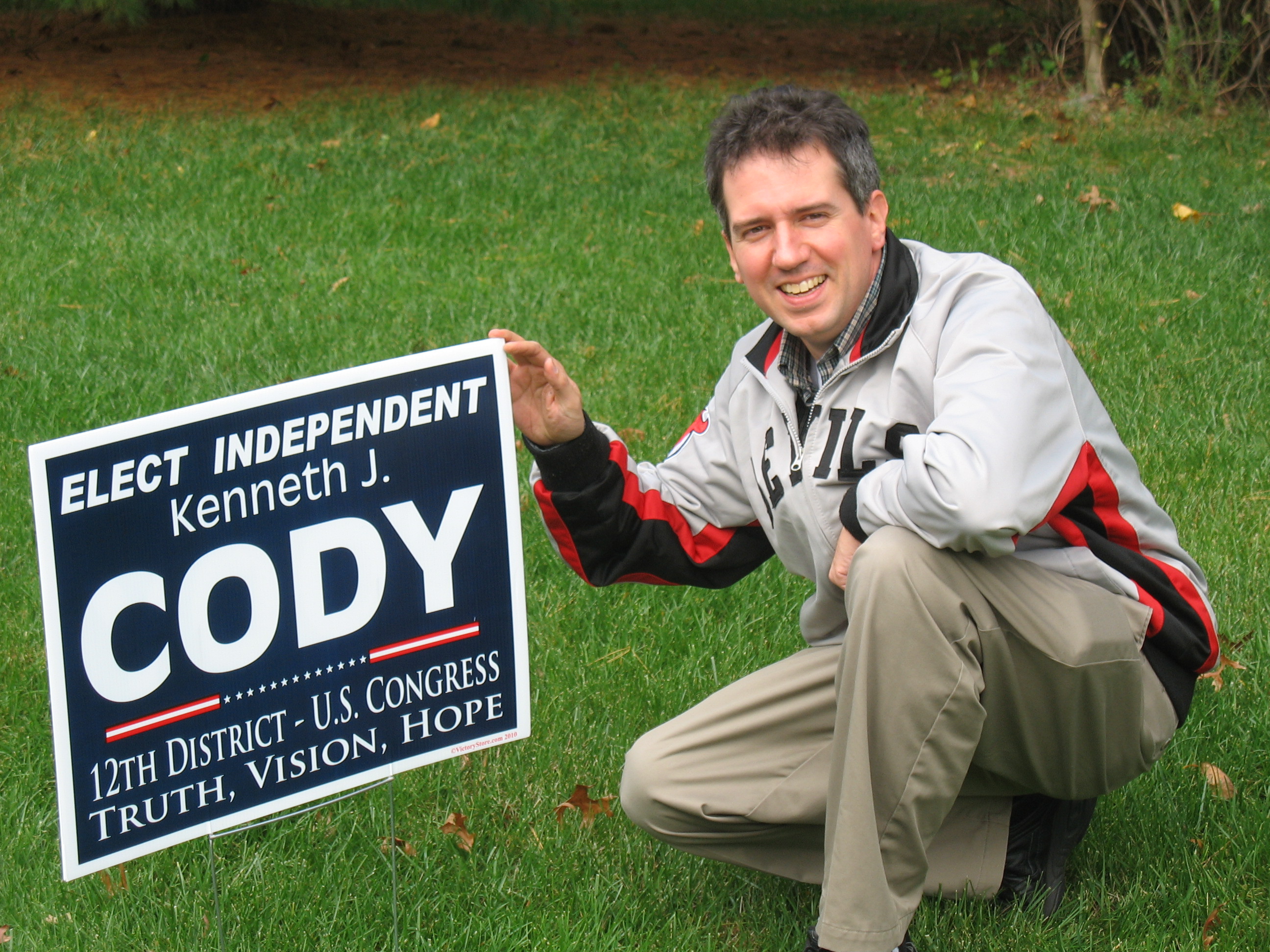 Tonight we received over 1,200 votes. Overall it might sound small but with a limited budget we accomplished so many things. We spent around $300 dollars for this election. Our message to Washington is loud and clear - it is time to get money out of politics. I was able to contact Representative Holt on his voicemail and congratulated him on his victory. He was gracious enough to return my call back several days later. I wish the best for him and our district over the next two years.
I remain consistent with my views. We need to stop the reckless spending that goes on each election year. I believe you can win elections without spending contributions and taxpayer money. We truly are the "economy-friendly" candidate. Strict campaign finance is needed. Working together no matter which political party you belong to is a must. Small businesses need to grow so our dollar can become strong again. Creating new jobs through expansion of clean energy will benefit all of us. Finally, the war needs to come to an end. It is time to return our brave men and women home from Afghanistan.
What is my next step? I will keep my options open for the upcoming 2014 Congressional election. Time flies and the election will here sooner than you think. Once again, I will keep this website up and running and if I have any news I will update it. To everyone who cast a vote for me in Mercer, Middlesex, Somerset and Union counties - a sincere thank you for believing in Truth, Vision and Hope. Take care and best wishes to all.

Trenton, NJ - 11/1/2012
Important Message from Kenneth Cody
I know there is an election on November 6th but more importantly I wish for everyone who has been affected by hurricane Sandy to have a quick recovery. I understand that for many of you that voting is the least of your concerns. Hopefully in time our shore will be rebuilt and that power will fully be restored to all. For our citizens in the 12th district: If you have an opportunity to cast your ballot it would be an honor to receive your vote. I pledge to work hard for you each day in Congress and stop the reckless spending that goes on in Washington. To have an efficient Congress we need bipartisanship and I feel that I can bridge that gap between both major parties. For more information about my candidacy please read below and see my links to Facebook and YouTube. Thank you again and I hope you and your families are safe and best wishes to everyone.

Ken Cody Releases New Advertisement for 2012 Campaign
(PRESS RELEASE - Princeton, NJ) Independent candidate Kenneth Cody who is running for the Congressional seat in New Jersey's 12th district launched a new advertisement (seen on You Tube exclusively) pointing out that not only can Ken win in the 12th district but also the North Pole! If Hermey and Rudolph can support an Independent why not you?
Cody who is running against Democrat Incumbent Representative Rush Holt and the Republican nominee Eric Beck in the upcoming general election on November 6th said "Voting should be about having options". "I believe that we should not be limited to the two party system" he added. "By supporting strict campaign finance reform we will stop wasteful spending for elections and make them fair for more parties to join political races". Once again in 2012 Kennneth Cody will not accept any cash contributions - period. His message to the voters is simple. "I want the taxpayer to save his/her money, invest it or if you are fortunate enough to have extra cash give some to a charity of your choice but we should not be asking for people to donate to political campaigns during a time of economic instability."
Cody hopes the voters of his district can "send a message to Washington" by supporting his campaign. "This is a national issue that should be dealt with - too much money is being wasted" (You can watch the video by clicking on the image on the left) Looks like Hermey and Rudolph agree!

It's the Issues, Not Fundrasing.
Written by Kenneth Cody - Article appeared in Times of Trenton & Town Topics of Princeton
Focus on issues, not fundraising. Now is the time to end politics as usual and stop the reckless spending that goes with it. My name is Kenneth J. Cody and I am an independent candidate in New Jersey's 12th Congressional district. The outrageous amount of money used in campaigning needs to come to an end. In 2010 House candidates raised over one billion dollars to be spent from contributions. I believe we need to change the process for elections to be run more fairly. Strict campaign finance reform should be enforced from local elections to the presidency. All candidates need to focus on the issues instead of fund raising. Think what could have been done with a fraction of the one billion dollars raised in 2010. That funding could have gone to educational programs, medical research, environmental causes, or to help the less fortunate. Strict finance reform will allow other political parties to have more say on a level playing field instead of the monopoly of Democrats and Republicans. My campaign has vowed not to accept any monetary contributions and is self-funded. My goal is to run a candidacy of integrity based on principle. Also as a commitment to the citizens of the 12th district and the nation, I will demand a $30,000 dollar pay cut in my yearly salary if elected. With Congressional approval ratings at an all-time low, I believe it is the least I could do. It is time to end the wasteful spending in Washington and turn politics in a positive direction.

See the article on the Times of Trenton Website

See the article on the Town Topics Website

CODY FOR CONGRESS - October 2012 NEWSLETTER - pdf

Kenneth Cody Announces 2012 Candidacy
PRINCETON, NJ - (April 2, 2012) Thank you for visiting my website. Your support of my candidacy has been tremendous. I have been getting many inquiries about the upcoming election in 2012 and if I will run again. I have made a decision and the answer is yes. Since the last election not much has changed. We continue to have a Congress divided and an unstable economy. Hopefully we will see a day when Democrats, Republicans and all political parties can work together and make a commitment to the American people. That day needs to be NOW! Once again it is time to put aside political partisanship and put America first. We need to support American companies and keep jobs here - not overseas. We have to stop our reliance on foreign oil and seek alternatives. It is time to stop the reckless, wasteful spending on campaigns and in Washington. It is time to bring our soldiers home from Afghanistan and protect our borders to the best of our ability. I will listen to the voters in the 12th district and hope to serve you in Washington. Even with the current issues that we face I am optimistic about our future. My candidacy will be one of positive ideas, integrity and issue based - not one of mudslinging or politics of the past. It is time to take back America and have Truth, Vision and Hope for generations to come. Thank you again for staying with my campaign. I ask for your support on November 6th. Please join our Facebook fan page "Kenneth Cody For Congress" or just click on the facebook logo above. I will post any updates on this website and on our Facebook page. Take care and best wishes to all.

Trenton, NJ - 11/3/2010
Thank You For Your 2,154 Votes!
I want to thank all of you for your support from day one of this candidacy. Special thanks go out to my incredible wife and family. Earning one percent of the vote may not sound like much but to me it is an amazing leap. When we began, we earned the right to be on the ballot with 123 signatures and on Election Day it grew to 2,154 votes. I spoke with Mr. Holt and congratulated him on his victory. He was very complementary on how we ran our campaign. I wish the best for him over the next two years in serving the citizens of the 12th district.
My views will not change. We need to stop the reckless spending that goes on each election year. Our candidacy spent under $800 dollars. Our message was sent with your votes. We were truly the "economy-friendly" candidate. Strict campaign finance reform needs to be implemented in the future. We need to work together in Congress to become more efficient and pass legislation that will benefit all. Small businesses in America need to grow so our dollar can become strong again and we can reduce unemployment. Finally, the war needs to come to an end. It is time to return our brave men and women home from Afghanistan and Iraq.
I have been asked "What will I do next?" and "Will I run for Congress again in 2012?" Right now I will need to weigh my options. It is too early to make a decision. I will keep this website up and running and if I have any news I will update it. To everyone who cast a vote for me in Hunterdon, Mercer, Monmouth, Middlesex and Somerset - a sincere thank you for believing in Truth, Vision and Hope. Take care and best wishes to all.

Lawrence, NJ - 10/23/2010
Micro-budget candidate in 12th Dist.
Published: Saturday, October 23, 2010, 10:10 PM Updated: Saturday, October 23, 2010, 10:11 PM Matt Fair LAWRENCE — Are you sick of partisan acrimony and legislative deadlock in the marbled halls of the U.S. Congress?
Well, if you believe most public opinion polls, you'd be hard-pressed to find anyone who would answer 'No' to that question, but at least one township resident is trying to do something about it.
Share 2 Comments Running as an independent candidate against two major-party powerhouses — incumbent Rep. Rush Holt, D-Hopewell, and his Republican rival, Scott Sipprelle — Kenneth Cody says he wants to try to bridge the partisan divide and usher in a new era of cooperation in Congress.
"It's unfortunate because I think there are a lot of bright minds in the Congress right now, and if they work together I think they can get a lot accomplished," Cody said in an interview. "Elected officials want to do good but sometimes they get lost in party affiliation and party-line voting and it becomes where you can't work with both parties and they become almost like enemies."
Cody, who has lived in the township for the past six years, works as a digital audio production coordinator for the nonprofit organization Reading for the Blind and Dyslexic in Princeton. He is seeking elected office for the first time.
And although he's running as an independent, Cody said he was, until recently, registered as a Democrat.
"I believe in bipartisanship, and I think it's a good way to show Democrats and Republicans I can work with them equally and fairly if I get elected," he said of the change. "So one of the main reasons I decided to turn into an independent was in support of bipartisanship. I strongly believe in that," he said.
While Cody's vow to work with his colleagues in Congress without regard to party affiliation is a strange refrain, given the current political climate, even more unorthodox is his vow not to accept a single dollar's worth of campaign contributions.
"Over $730 million has been raised to be spent in the upcoming election; I think that's way too much money," he said.
"It's kind of a message to Washington, that you can run an effective campaign and not break the bank either. That $730 million becomes dead money after Election Day, so I'd like to see that money go to other things, like to help our debt or to help our economy or for research for diseases or to help the unfortunate or homeless."
He said last week that he had spent $790.50 on the campaign so far. "That's probably the limit," he said. "I'm going to keep it under $800."
By comparison, according to Federal Election Commission reports showing data through Oct. 13, Holt had raised over $2.2 million for his campaign and spent close to $1.9 million. Sipprelle, meanwhile, had raised about $1.5 million and spent over $1.3 million.
As for the stagnant economy, Cody defended the Troubled Asset Relief Program and the stimulus act, but he said that they were temporary fixes and not the prescription for long-term economic prosperity.
He has also proposed a plan called the "4-for-40 Plan" that would allow workers to work four 10-hour workdays instead of working five days a week.
"That way, you have more time with your friends, family, or to schedule appointments with that extra day," he said. "And for the employer, it could benefit. Say, if you have a whole company that goes for this, it could help on energy costs. You can cut down by shutting your power down for three days."
For more information about Cody's candidacy, visit his campaign's website at cody-for-congress.tripod.com.
Contact Matt Fair at mfair@njtimes.com or at (609) 989-5707.

Letter to TOWN TOPICS: CODY FOR CONGRESS SUPPORTS CAMPAIGN FINANCE REFORM
I'LL BRING TRUTH VISION AND HOPE TO THE 12TH DISTRICT

Trenton, NJ - 6/8/2010
MARCHING TO TRENTON WITH 123 SIGNATURES - THANK YOU!

(Trenton, NJ) On June 8th we went to Trenton to submit our signing petition. We got the necessary 100 signatures - in fact we ended up with 123! It is another sign that voters in New Jersey want more choices than the two party system. The message that my supporters are saying is the current system is broken. Our economy is shaky at best; campaign spending is way out of hand and following the party line all the time will not work. If you want someone who will work with both parties with no hidden agendas please consider supporting our campaign. Join us!

If you are not registered to vote? You can start the process by going to this website: Voter Registration Information The deadline to register is October 12th to be able to vote in the November 2010 general election. So register and vote for Kenneth Cody or at least vote for somebody...but Cody is a good choice